Automated treasury processes and fast data processing
Manual management using Excel sheets often characterises the operations of Treasury and Finance teams of large, small and medium-sized companies. The determination to eliminate the manual errors that inevitably characterise this mode of operation, increase the speed of data processing and produce comprehensive and timely reporting on liquidity and cash flows are the objectives set by Faber's Finance team, achieved through the implementation of the Treasury tool Piteco Evolution.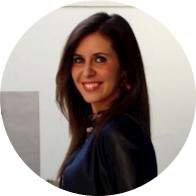 "Speeding up repetitive treasury operations with low added value was essential in order to be able to fully dedicate ourselves to core activities. Likewise, the significant cost savings associated with activities previously performed manually".
Veronica Romanutti, Treasury & Credit Manager, Faber Industrie
Secure corporate payments
The governance of payment authorisation workflows and the secure delivery of device flows to the national and international banking system was a further challenging objective for Faber.
"We wanted to dematerialise and track the management of the company's payment authorisation processes. First and foremost, those relating to the execution of transfers to suppliers and Ri.Ba. We were looking for a solution that offered guarantees of the inalterability of the device flows and that complied with our company policies in defining authorisation workflows and setting the different authorisation levels."
Stefano Beorchia, Director of Administration, Finance, Control and Information Systems Faber Industrie.
Corporate Banking Communication, CBC, the solution adopted by Faber, is Piteco's proposal for the efficient management of companies' device flows towards the domestic and foreign banking system. The inalterability of device flows is guaranteed by access via Strong Customer Authentication and the use of different authentication logics.
In addition, digitally signing payment instructions within the Piteco application, by means of an electronic signature, now represents for Faber a further guarantee of process inviolability against fraud, hacking and cyber attacks.
"Particularly appreciated is the possibility to authorise payment orders on the move, from a mobile phone, via the CBC app."
Planning to assess the present and prospective financial situation
Optimising the cash liquidity management and doing so with total security is not the only objective of Faber Industrie's Finance Division, which, especially in an economic context characterised by geopolitical uncertainty such as the current one, considers Financial Planning to be a lever to be able to keep liquidity and financial requirements under constant control and to govern decision-making processes quickly.
Through Piteco Evolution, the actual Cash Flow is produced automatically and in real time, and thanks also to Piteco's seamless integration with SAP management ERP, the preventive Cash Flow is produced, thus obtaining the data on liquidity inflow and outflow forecasts.
"In addition to the information that comes automatically from our business management systems, such as customer and supplier ledgers and the customer order book, Piteco's Cash Flow has enabled us to easily integrate information from external sources, which is not available in the company's systems, thus achieving more detailed and deeper short- and medium-term Financial Planning".