Piteco Gold Sponsor del CFO Summit, 14 -15 Giugno 2023
5 Giugno 2023
Piteco sarà presente al prossimo CFO Summit, l'appuntamento annuale per i Direttori dell'area Amministrazione Finanza e Controllo di imprese italiane ed estere. 2 giorni di dibattito, confronto e networking che negli ultimi anni hanno coinvolto 2.000 Chief Financial Officer, 300 speaker e keynote internazionali e oltre 150 player del settore.
KEY TOPICS:
Financial Markets and Regulation – Nuove opportunità e sfide
Trasformare l'incertezza in opportunità di business: il nuovo ruolo del CFO nell'attuale scenario competitivo
ESG Identity – il contributo strategico del CFO per nuovo corporate sustainability purpose
Come utilizzare i modelli di nuova generazione per fornire insight al board a prendere decisioni
Nuove frontiere per il reperimento delle risorse finanziarie, l'ottimizzazione dei costi e il capitale circolante
Intelligent finance, Performance Management and Data Monetization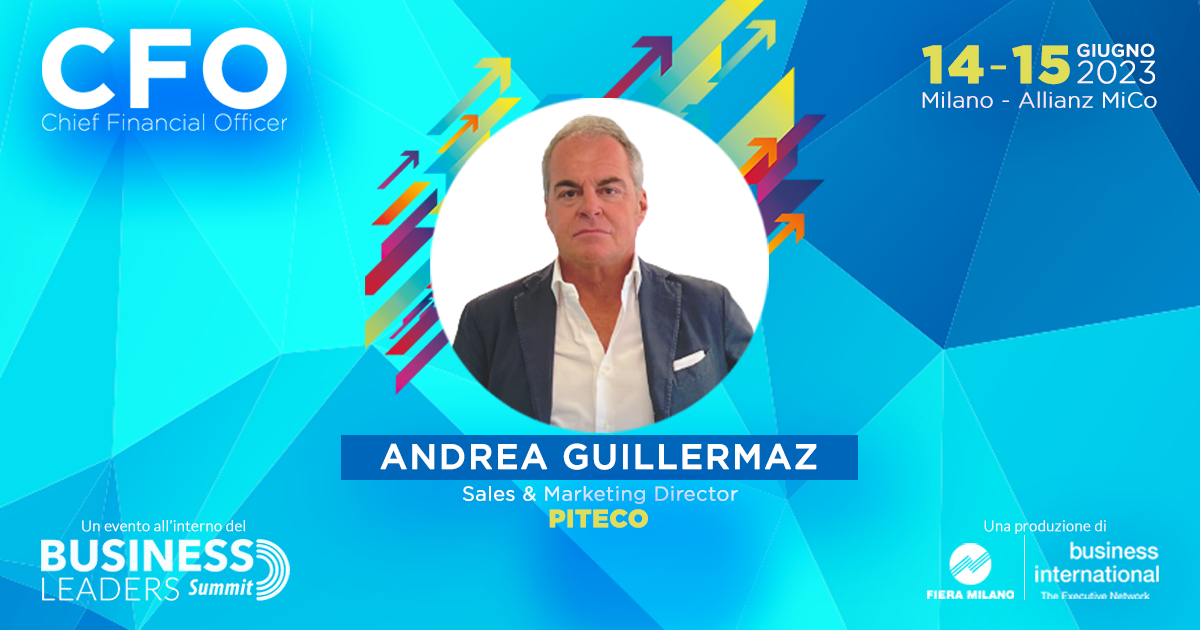 Insieme ad Andrea Guillermaz, Sales & Marketing Director di Piteco, parleremo dei nuovi paradigmi di Robotic Process Automation applicati alla gestione dei processi di Tesoreria e Pianificazione Finanziaria.
"Nuovi KPI e sistemi avanzati per la misurazione delle performance: come semplificare i processi amministrativi e finanziari e liberare risorse per attività a valore aggiunto?
Guarda il programma e iscriviti qui:  Business International