40 years of Treasury & Finance projects
Forty years of business have led to the development of PITECO Evolution,
the leading corporate treasury management software in the Italian market, designed to guarantee the best response to Cash Management, Digital Payment, Financial Planning and Global Treasury Management needs. Piteco Evo offers a broad range of modules which provide a specific set of functions for every single company requirement: thousands of users in 50 countries use it every day to manage every possible type of collection and payment, every way in which their companies obtain and use liquidity.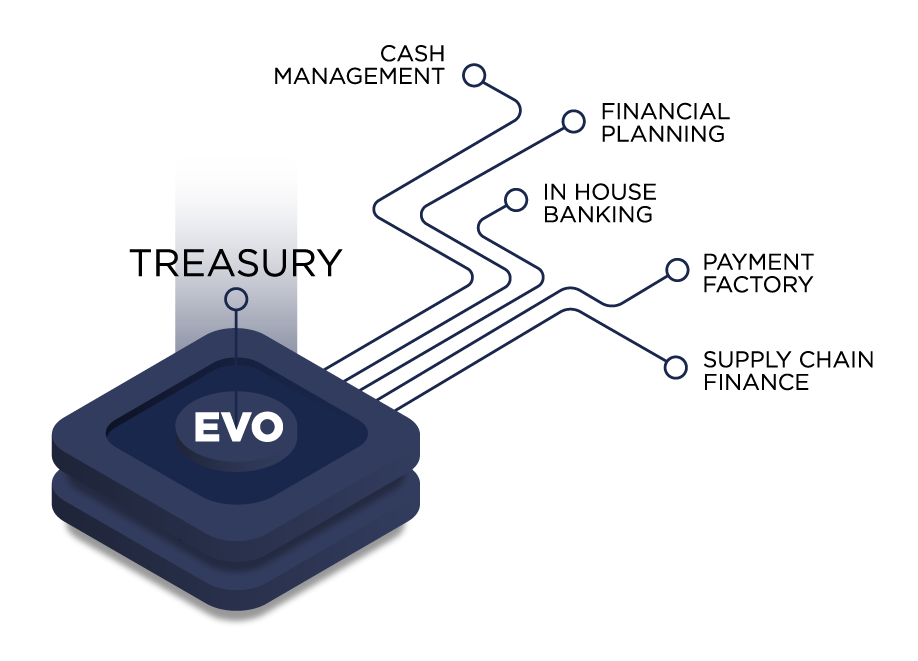 Piteco Evo is a modular solution. The use of each module provides the database required to determine the Cash & Liquidity Management, calculate financial income and expenses, generate the final figures for the period and create the Cash Flow Forecast, obtain the Net Financial Position, consolidate the group's Financial Positions and determine the exposure to the related risk in terms of exchange and interest rates.
Piteco Evo also addresses very specific requirements that have always been optimised in a specialised treasury management environment: from Credit Lines to the management of Guarantees, from the management of Letters of Credit to Factoring, to Netting, even including Working Capital management.
Our best practices developed over the years have enabled us to design and offer the best modular combination to meet the treasury needs of companies that operate on a project basis, in the retail area, for the large-scale retail market and for companies that use billing, ticketing and e-commerce systems. This is the experience of our customers, which we make available to the companies that we meet with every day.
Piteco Evo excels in another area as well: integration with accounting and ERP systems.  Using dedicated programmes, Piteco Evo guarantees a rapid, reliable exchange of information from and to these systems, ensures precise forecasts based on invoice and order book processing, and makes it possible to set schemes and rules for accounting entries, updating supplier, customer, general and analytical accounting records.