SIMPLE
ENGAGING
HIGH-PERFORMANCE
Completely revamped homepage, plus dashboard, interactive graphics, custom user interface, user community and cloud.
These are some of the new features of Piteco EVO 5, the new version of the most comprehensive management platform used to provide support in the areas of Treasury, Cash Management and Financial Planning..
Piteco is already used worldwide by more than 5,000 companies operating across all business sectors, from construction to retail, from fashion to precision mechanics, from utilities to fast-moving consumer goods.
Thanks to its even broader functional coverage and modularity, EVO 5 guarantees the best management in the areas of Cash & Liquidity Management, Digital Payments, Financial Planning, Payment & Collection Factory and Global Treasury Management.
Piteco Evo 5 responds to very specific issues in the Treasury field: from Credit Lines to Guarantee management, from administering Letters of Credit to Financial and Capital Planning, from Factoring to Netting, to the optimisation of Working Capital.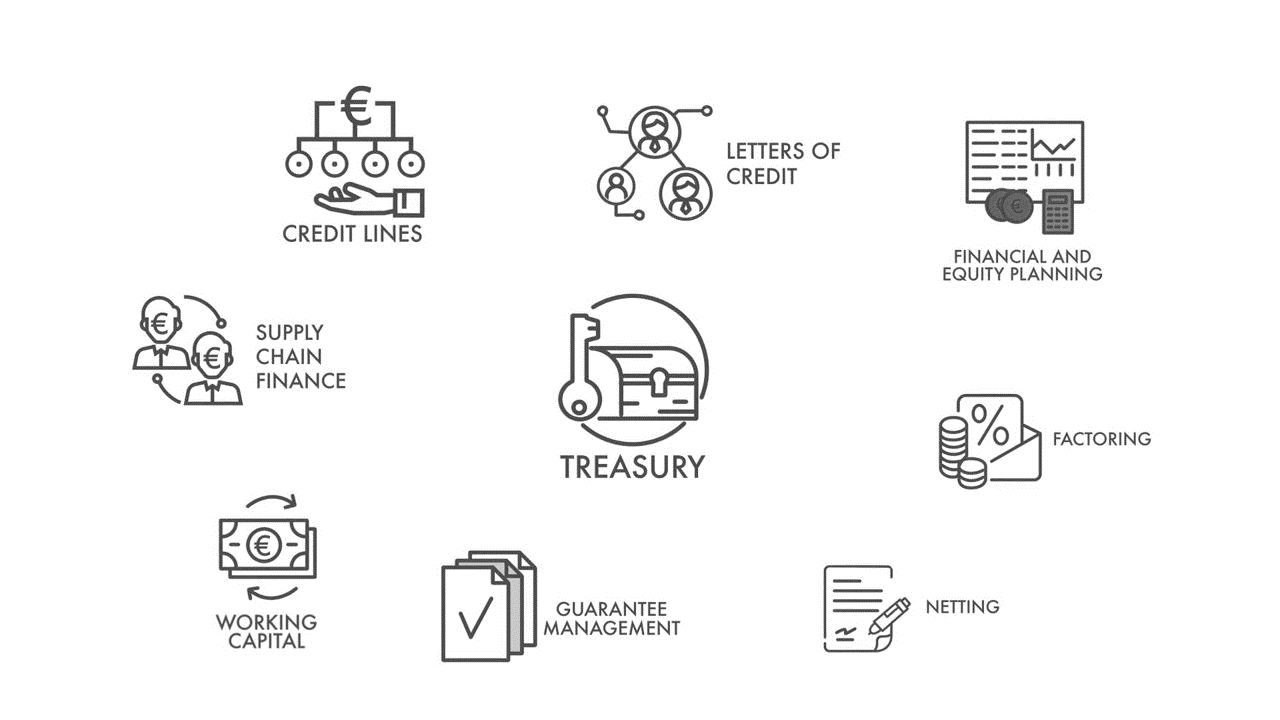 Additional Excel functions have been introduced to the Reporting section, as well as new pivot tables for calculating, summarising and analysing data with infographics, to navigate and present reports in greater depth, and to reorder, rearrange and store each view and layout in the reporting for each user. Financial ratios, projected balance sheet and trend charts are the key elements of the new features.
The Financial Planning function has been enhanced with new features for preparing Interim and Final Indirect Cash Flow Statements through the acquisition of budgetary balances. New features have been introduced for mortgages, loans, guarantees and derivatives that allow for settlement and direct payment of commission, interest and expenses.
On the security front, user permissions, access and control levels have been improved. In addition, the audit trail and activity tracking functions have also been enhanced.
With its graphical refresh, the Piteco Evo 5 user experience has been completely revamped compared to previous versions. With the new graphic objects, each user can create a custom homepage and view financial, management and operating indicators in real time which are calculated and consulted on a daily basis. Moreover, new graphical reporting tools allow curves and trends to be viewed at a glance.
.
With Piteco Evo 5, users of the management platform become part of a dedicated community where it is possible to exchange messages, assign tasks, activities and reminders to users, including at a multi-company level, receiving notifications when the assigned activity or task is complete. Notifications can be for messaging between users, but also for the results of system processing (e.g. accounts capture). A new Calendar section has also been added, immediately available on the homepage, showing daily deadlines.
The modular Treasury suite
As well as the on-premise modes, EVO 5 is available in SaaS mode as Treasury as a service, with direct access to the platform, without the need for installation, and through a public cloud service, defining infrastructure and application functionality by design, with on-site and remote projects..
DISCOVER MODULAR SUITE PITECO